Restorative Dentistry With Smart Family Dentistry
Nearly everyone needs restorative dental care at some point or another. Dr. Smart and his team use fillings, crowns (or caps), bridges, implants, dentures and other options to replace missing teeth or repair damaged ones.
The goal of restorative techniques is to bring back your natural smile making you feel confident and keep you healthy. In addition to helping self-esteem, filling in gaps or spaces between teeth keeps teeth properly aligned and replacing missing teeth can help making brushing and flossing easier, keeping plaque from building up in hidden areas.
More details about the procedures Dr. Smart and his team can assist with are listed below and on their corresponding pages. Take a look around, we are always happy to answer any questions you might have and we look forward to seeing you in our office.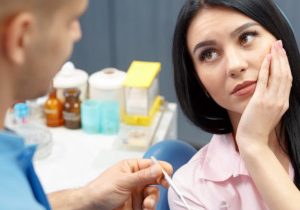 Reviews From Our Happy Patients
Creating Vibrant Smiles For A Healthy Lifestyle