Preventative Dentistry With Smart Family Dentistry
At Smart Family Dentistry, we practice dentistry for the whole family and your continued oral health is our top priority.  The first line of defense when it comes to preventive dentistry is to see you regularly for dental cleanings. Each dental cleaning also includes a checkup, so we can take a look at your teeth & catch early signs of anything that may become a problem in the future.
Preventive care isn't only about preventing tooth decay or gum disease. We can also screen you for oral cancer, detect bite problems like tooth grinding, or even detect signs in your mouth that may indicate problems with your overall health.
We believe in preventing dental problems before they become costly, painful or both. When problems do arise, our team is here to provide you with solutions. Dr. Smart has extensive experience working with children, teens, adults & seniors, so we can make the dental experience better for everyone.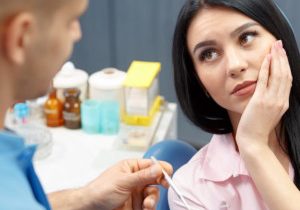 Reviews From Our Happy Patients
Creating Vibrant Smiles For A Healthy Lifestyle